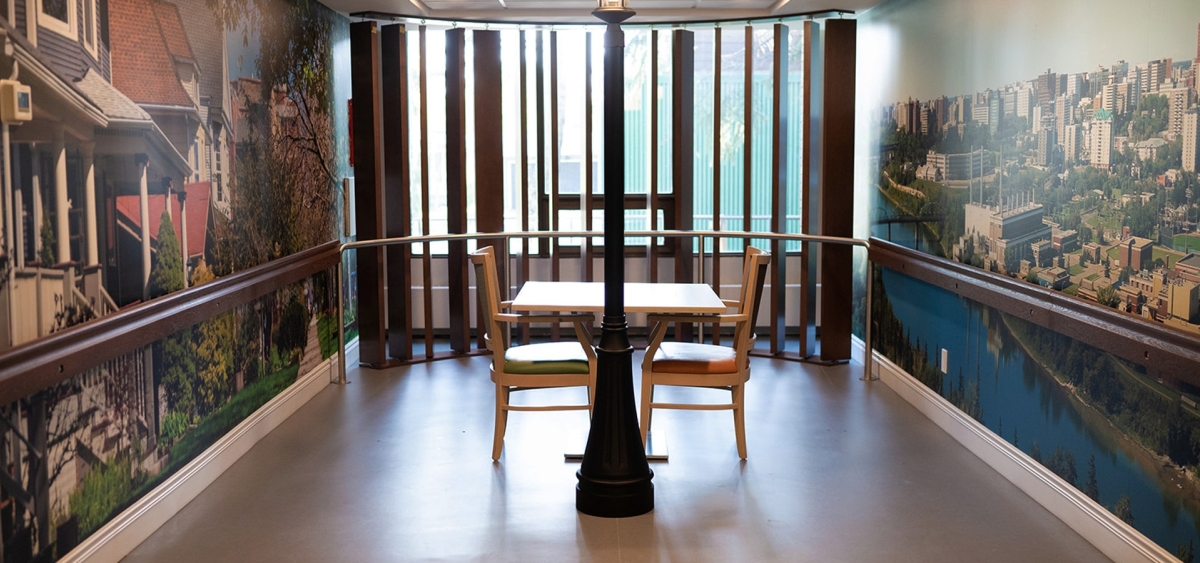 Canterbury Set to Open Multi-Level Care Expansion From Independent to Palliative Care: A Plan Years in the Making
You know that feeling of hope and anticipation when you plant fall bulbs in your garden? You dig the holes deep, making plenty of space so they have room to grow and spread. You perfectly position your bulbs so they grow straight up and towards the sunlight. You tend to the soil and make sure it's full of nutrients and you water with care. You tuck them in tight with all the love of a hopeful caregiver. Then you wait months to see what blooms. 
Years of careful planning, observing residents and watching their needs shift and change, has led Canterbury down a path of cultivating a multi-stage expansion and renovation that will see Canterbury blossom into one of the best seniors care centres in Canada, equipped to manage all stages of care for those in their senior years. It's been years in the making and it's nearly complete.
Canterbury has just opened its new memory care unit called Canterbury Lane. The Lane is now complete with 52 brand new spaces for full dementia care support and specialized programming not offered anywhere else in Edmonton, ensuring those with dementia receive the best care, programming and environment to support their memory function and ensure lives continue to be well lived.
Canterbury is also anticipating the opening of its brand new Enhanced Supportive Living with Palliative Care, set to open mid-October 2022 with an additional 18 spaces. This new Enhanced Supportive Care wing is currently being constructed within Canterbury and will allow all those who need advanced care, to stay in their home at Canterbury, without being forced to move to a hospital for long-term care or their final days. Ensuring residents can spend their end of life inside Canterbury while receiving the best of palliative care is an incredible dream staff and residents have long wished to see realized at Canterbury.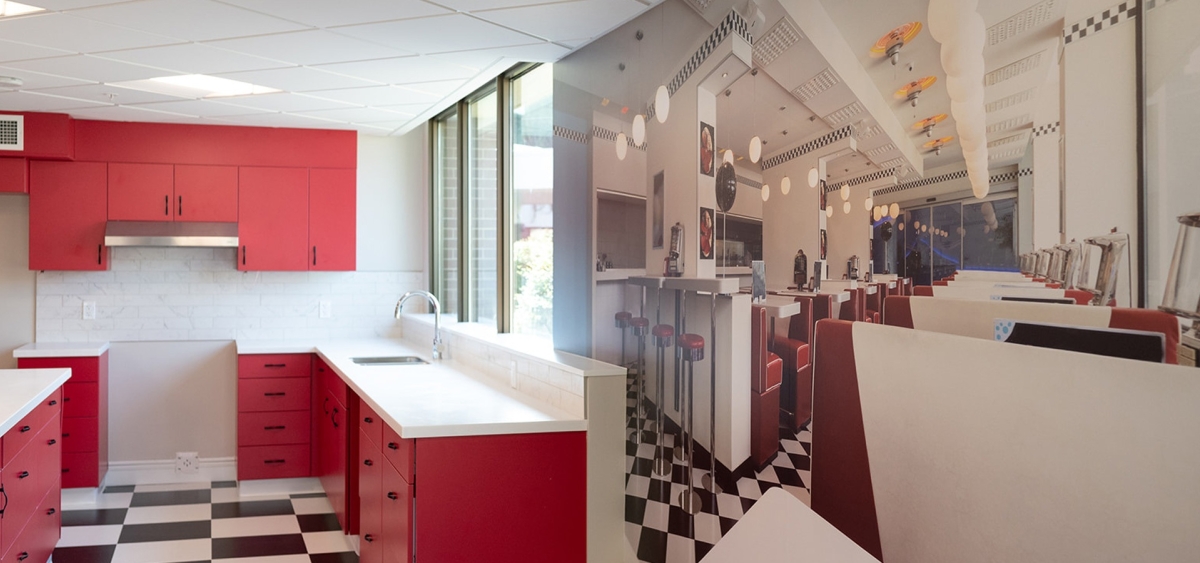 "It gives me goosebumps really. As a nurse I am super passionate about end of life and palliative care," says Tiffany Brochu, Canterbury's Health Services manager. "We want to value and give them the dignity and the respect that they deserve to be able to make their own choices about how they want to live their end of days and that is so important."
Heidi Hadubiak, the Interim CEO at Canterbury says, "Abertan's are telling us that it is important to have a choice about where they want to spend their end of life days. So the ability to stay at Canterbury surrounded by their family, their loved ones, and the care team here at Canterbury that really knows them as an individual, is incredibly important. We feel so honoured to be able to be there for them in those final days and to provide that in an enhanced way here at Canterbury."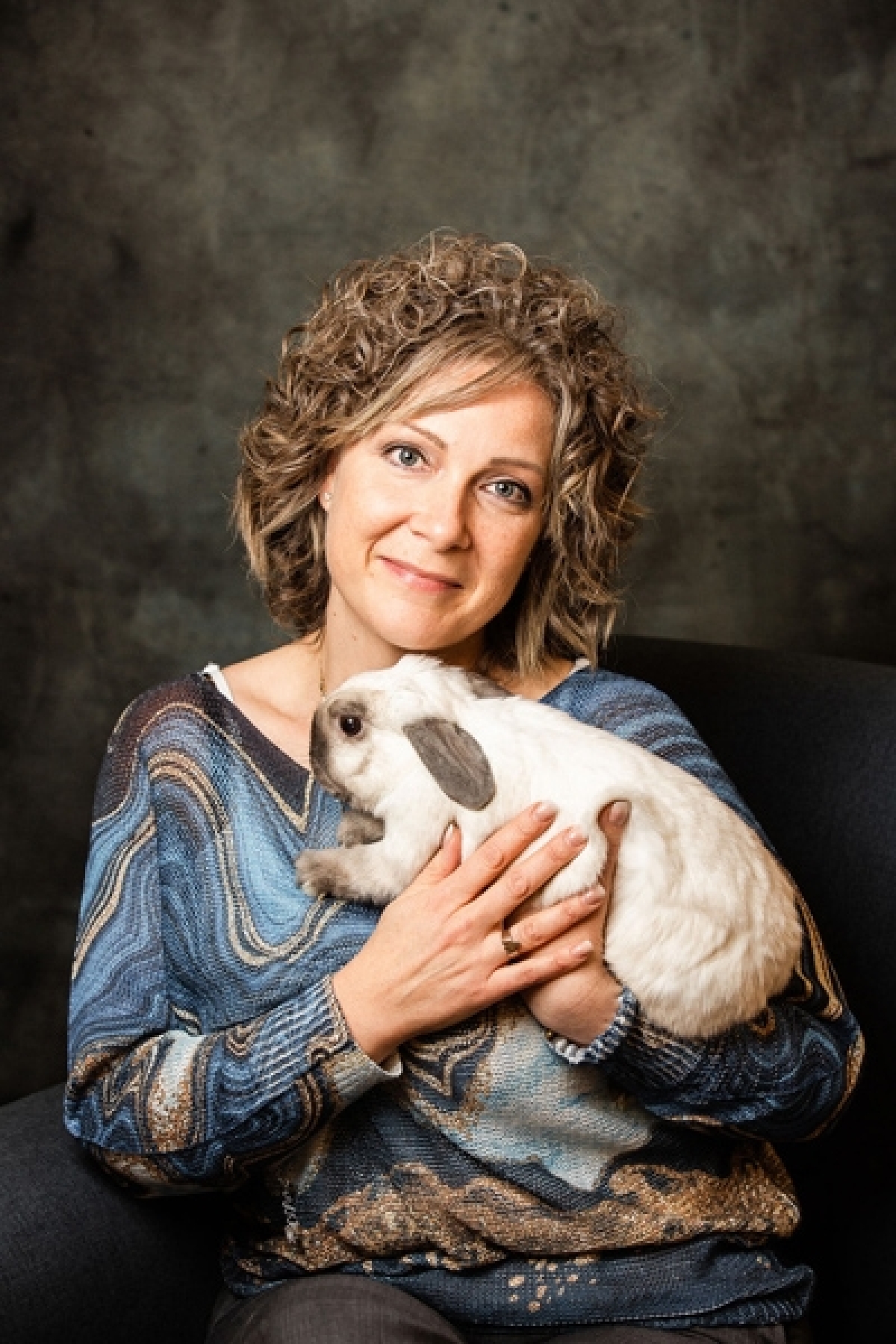 Canterbury Lane: A Special Space where Life and Memory is Supported
Today when you open the doors to Canterbury Lane, you find rows of bright colours. It is alive with the sounds of resident Geraldine, singing 30's big band tunes, there is clanking of dishes of residents finishing their morning breakfast together and there is a busyness of happy residents heading for their morning exercise class. There is so much life happening here! And that was the goal.
"This has been years of planning," says Wendy King, former CEO of Canterbury Foundation who just retired from Canterbury after working to bring forth the new renovation and expansion. "We were seeing the incidence of dementia increase in our community and the need for a more secure space was needed amongst our population. We now have all 52 spaces open and can move more people in. So this is very exciting," says King.
The memory care unit boasts a continuous walking loop for residents. "In the former space they really didn't have a destination," says King.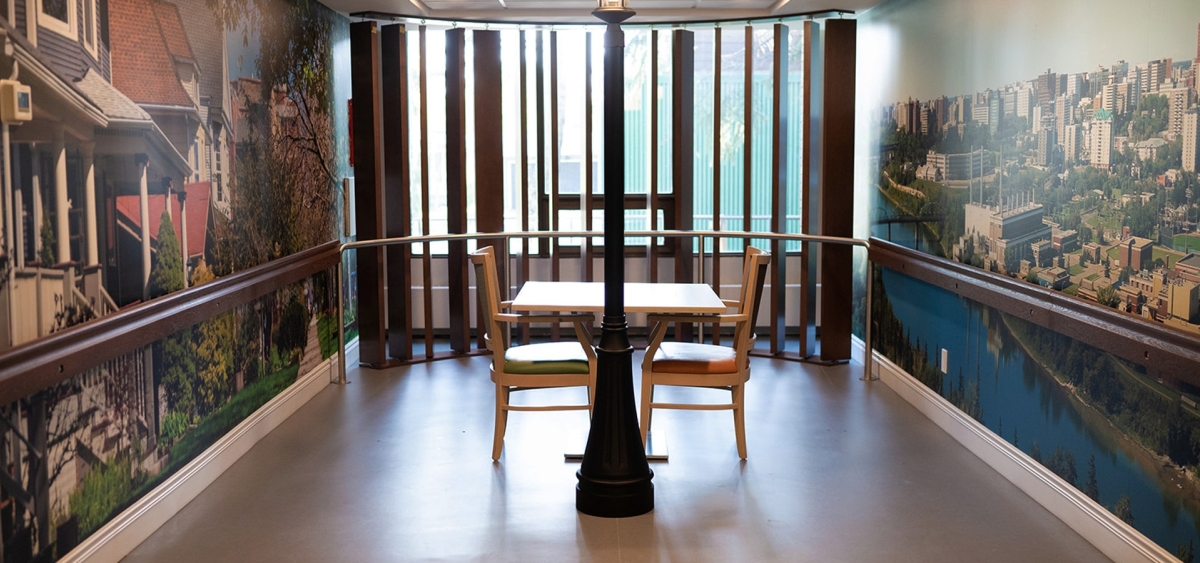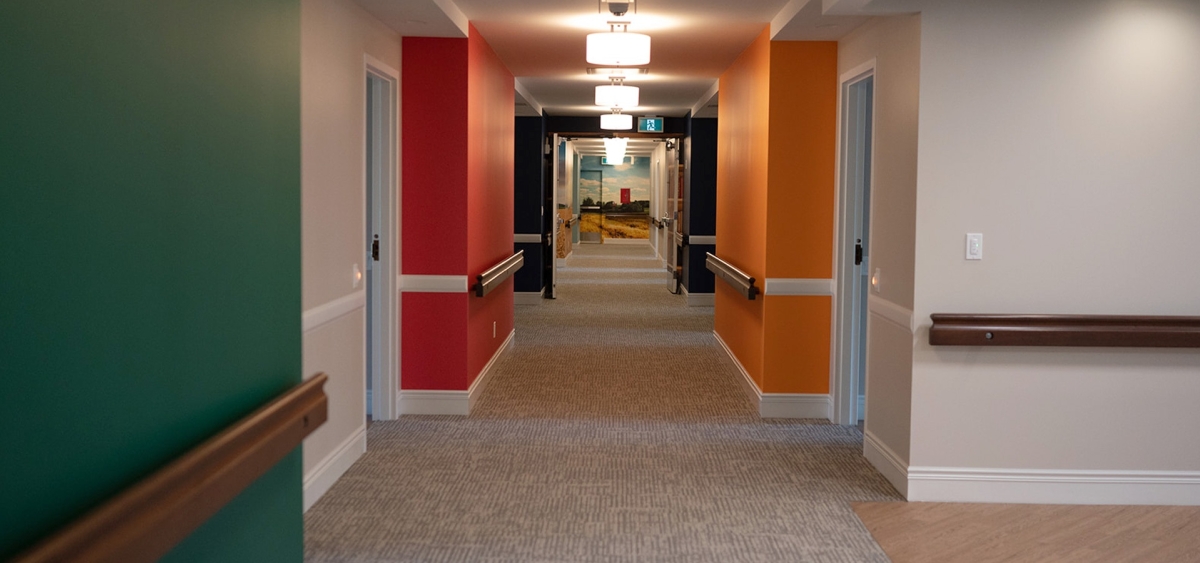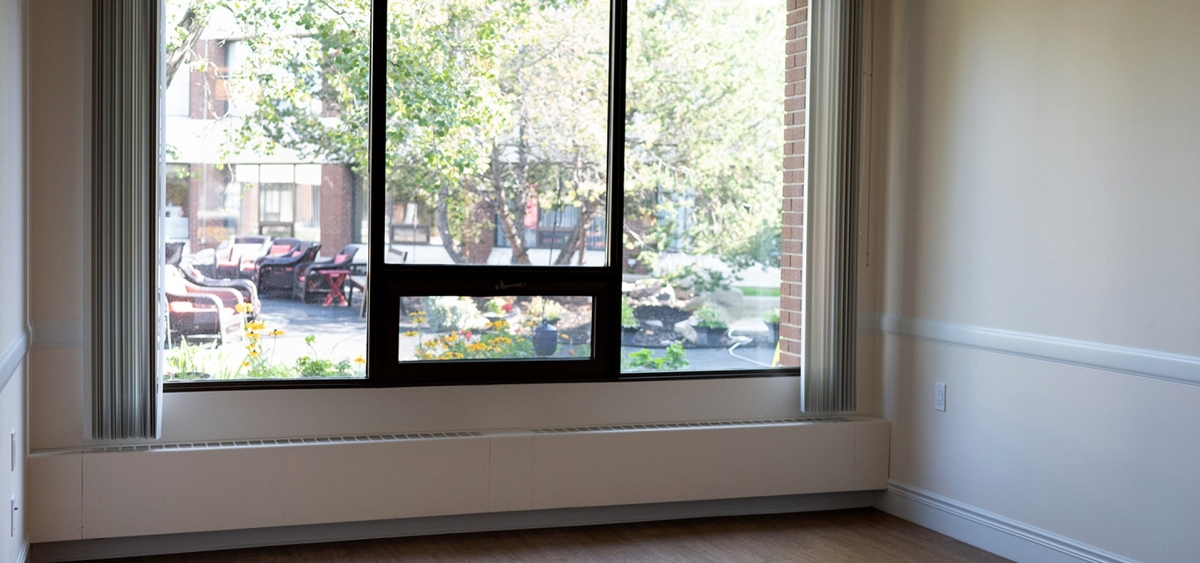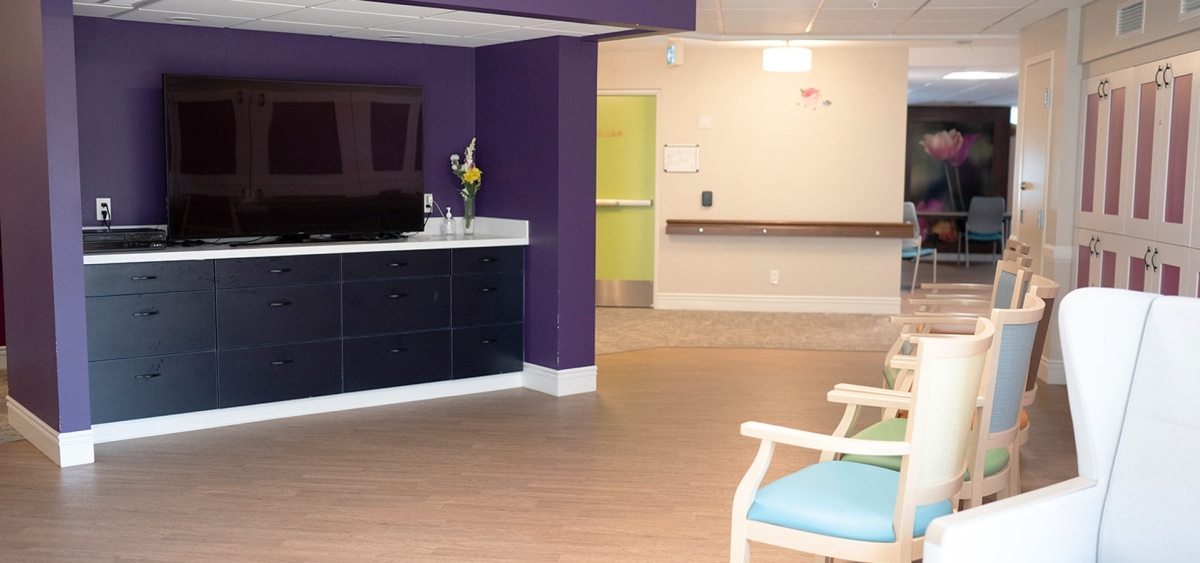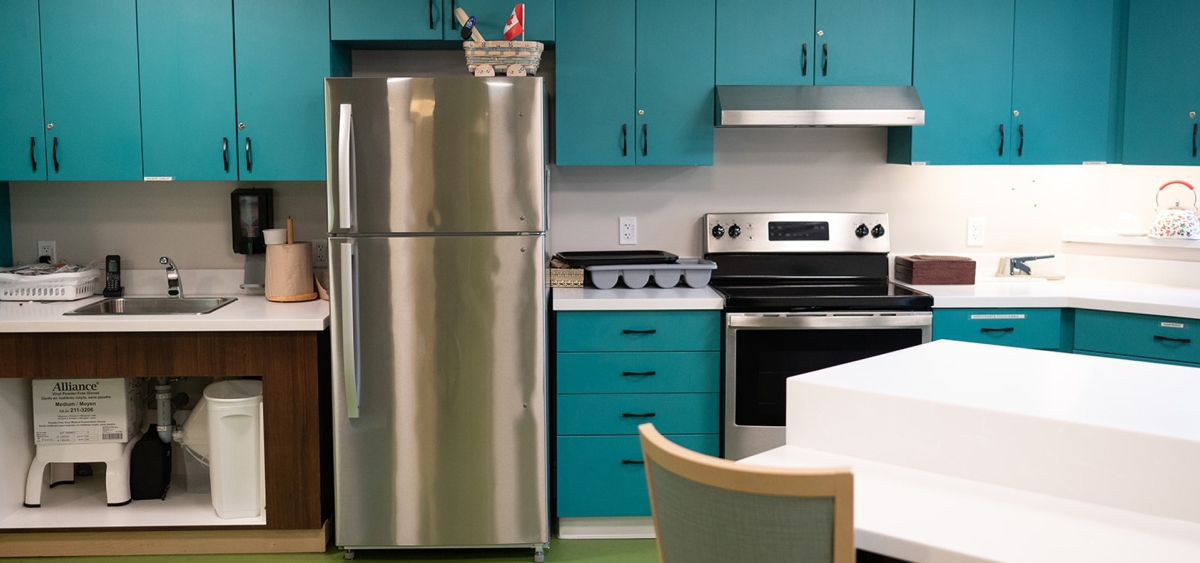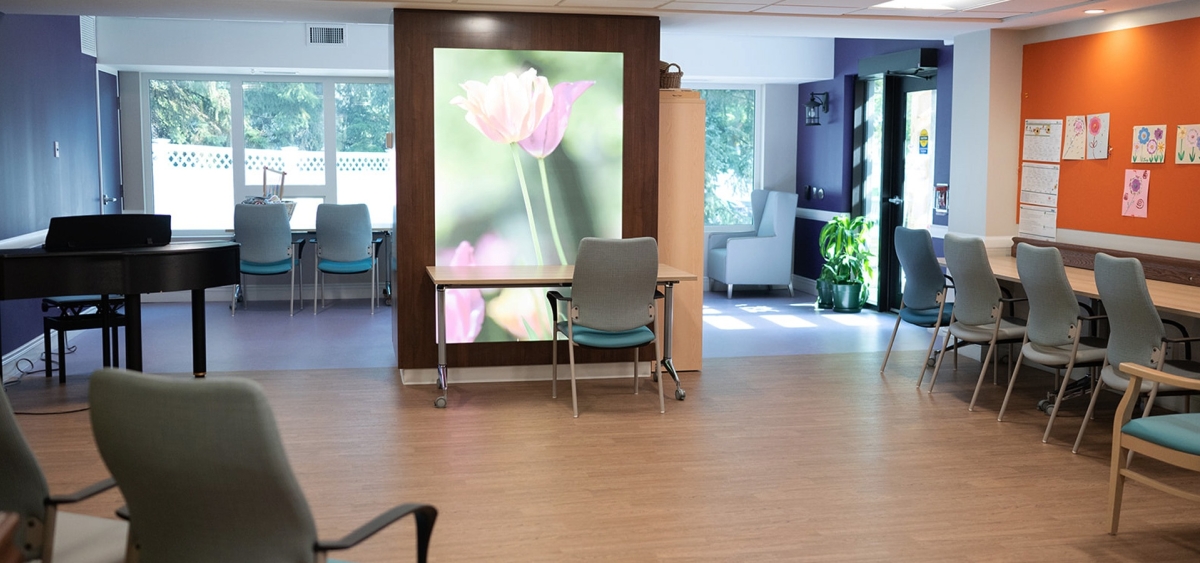 The premise is that everyone has a natural drive to be helpful and purposeful. That giving residents a reason to get out of their beds and move with purpose through-out their day will draw out more of their memory, will spark their natural drive to move and be active and will prolong their memories and bring value and meaning to their lives.
"I think it is going to be instrumental," says Kamara. "Things like doing our daily tasks - it's not something we forget. It's muscle memory. You start by doing those things and other things come back - and it allows them to emote more and share more. Stories come out when you are folding laundry rather than just sitting down and asking someone, 'How are you doing today?'"
Canterbury staff have already begun enhanced training that will see the way they interact with residents completely change. While they will still be providing all the incredible medical care that Canterbury is known for, the way staff engage with residents will be very different. No longer will they solely be helping them complete tasks and taking care of them – but staff will now shift to living with the residents and taking part in their activities together - like a family would do to make a home - a home.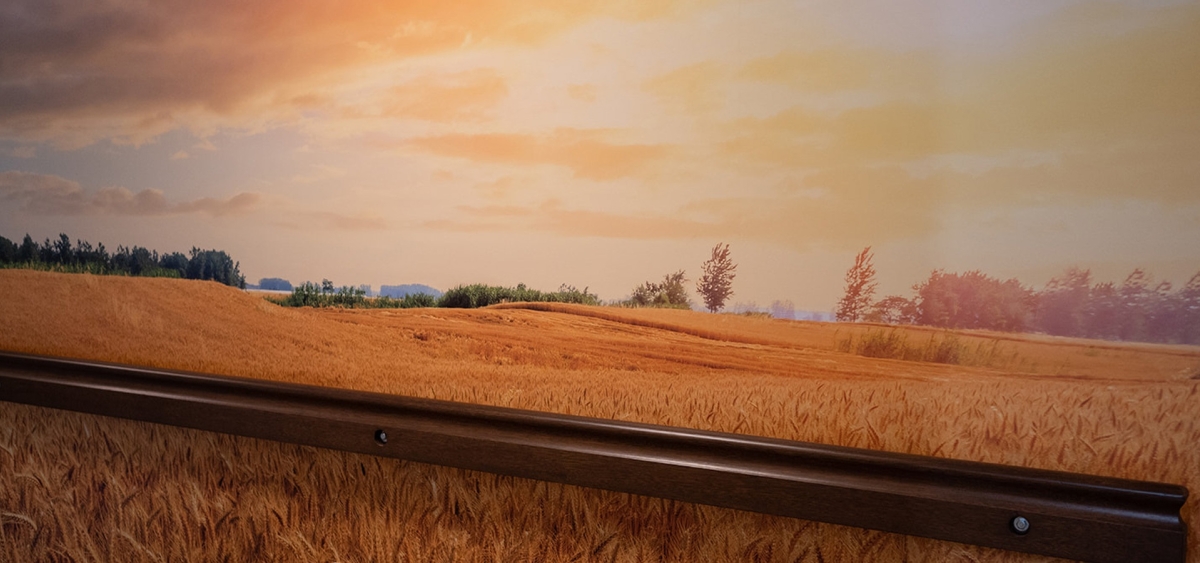 "The opportunity to live a life of purpose and of meaning doesn't go away with age or even diminished cognitive function," says Heidi Hadubiak, the Chief Operating Officer at Canterbury. "The ability to live in a space where you can live at your optimal wellness, whatever that looks like for you as an individual, allows you to have quality of life. So this has been an amazing opportunity to build a space designed for purpose led living, with the overlay of staff that have been mentored in a way that they honour the identity of each person on this unit. To watch that come to life is incredible."
Hadubiak says the memory care program is meant to remain fluid. It will be tailored to the needs of everyone in the space and therefore the staff will have to identify what will enrich each person's time at Canterbury so they can live at their most fulfilled. And that will be different for everyone.
"We've been very organic in the creation of the program, and what is unique is that we recognize that the individuals on the unit today are not going to be the individuals who will be on the unit tomorrow and so this program has the ability to grow and be shaped by the individuals on the unit everyday and that is what is really special," says Hadubiak.
Canterbury's new program has been aided by researchers at the University of Alberta, who have been studying and observing the way residents inside Canterbury live. This research has informed the new program and the way staff are now being trained to live with the residents as opposed to just caring for them.
"Our staff are just really excited. They are embracing this new way of engaging with our residents. It really just is about taking the time and the intentional approach to create a care plan for each individual resident, says Brochu.
While there is still much to do, and more plans for future expansion and growth at Canterbury, King hopes this work will flourish and will inspire other care centres here and across the country to look at the way they too can enrich the lives of their senior populations.
King says, "We are so grateful to be able to do this here at Canterbury - to renovate spaces, to make them more meaningful to the residents, and to have a research team from the University of Alberta to help us with that too, we are so fortunate. This research and the recommendations coming out of it will be shared with other operators, designers, other academics here but also around the world. To think that we could help change the lives of seniors even outside of Canterbury for the better, makes all the work worth it. That's what it is all about."