Canterbury Lane is a cornerstone of the Canterbury Community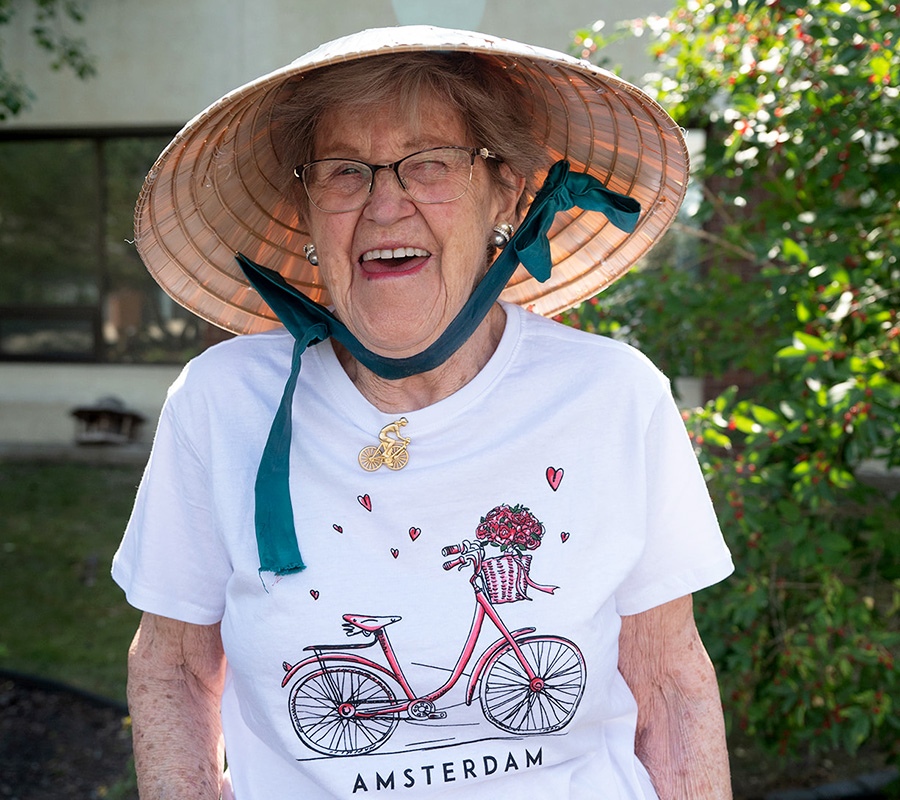 Canterbury Lane
The desire to live a full purposeful life, doesn't go away with age or even diminished cognitive function.
Canterbury Lane is Edmonton's most forward-thinking, innovative and ground-breaking new memory care program and residential space. From the colours, lay-out, design and programming, Canterbury Lane has built an environment that supports cognitive wellness. The care and support is based on the individual needs of each resident and takes into account who they were, what was important to them, and all the things they love.
Canterbury Lane is a space where residents are supported to live and thrive no matter what stage of their cognitive decline. Our goal at Canterbury is to ensure those living with dementia continue to live a purposeful life full of joy and support.

Floorplans
Explore the various floorplan options at Canterbury Court.
Click on the images below to expand and view full plan.
Studio C - 363 sq ft
Studio D - 422 sq ft
Studio J - 299 sq ft
Studio B - 366 sq ft
Studio A - 266 sq ft