The Canterbury Foundation Board of Directors
The Canterbury Foundation Board of Directors is a governance board that has seen nearly five decades of talented professionals bring to bear their leadership, expertise, and experiences to bring the organization to this exciting time and place in its life cycle. The dedicated board is comprised of individuals who are passionate about continuing and seniors' care and are all volunteer members.
Board Members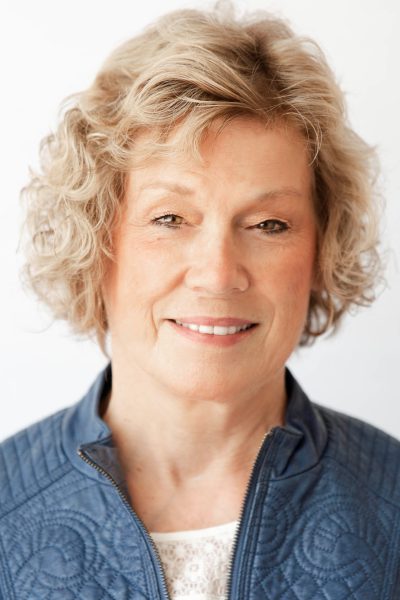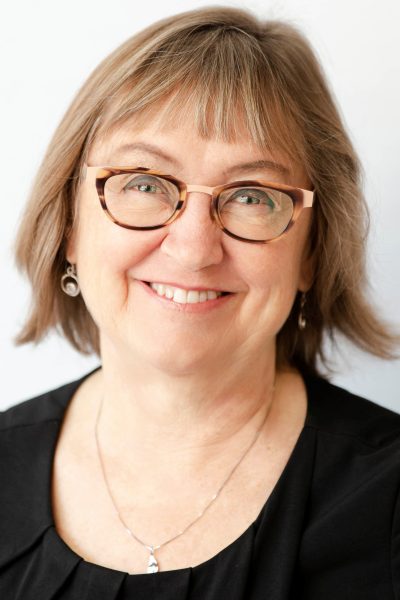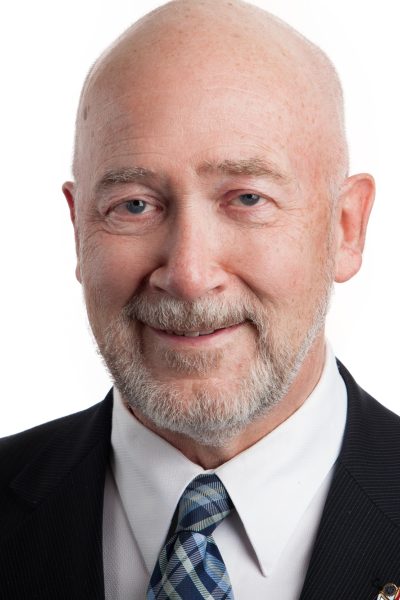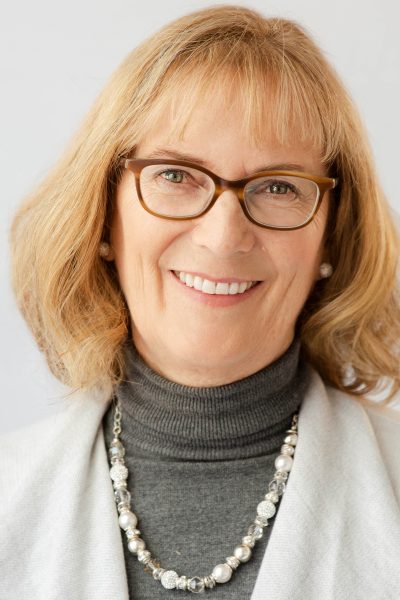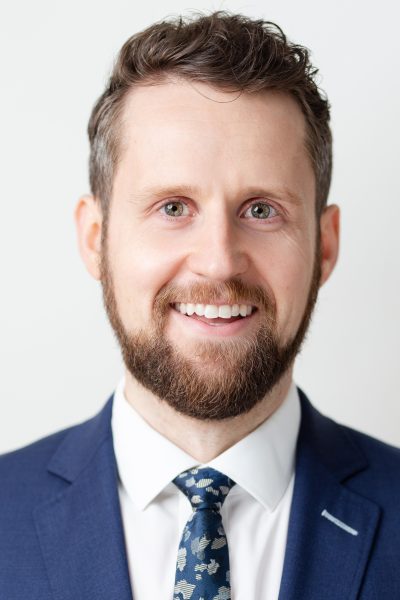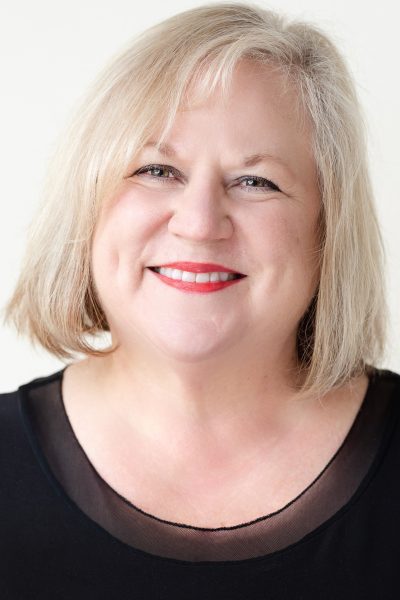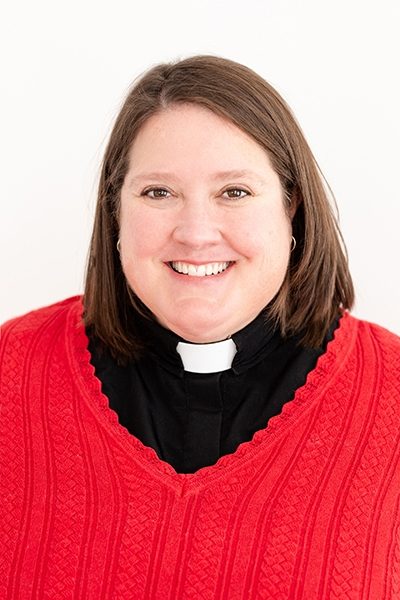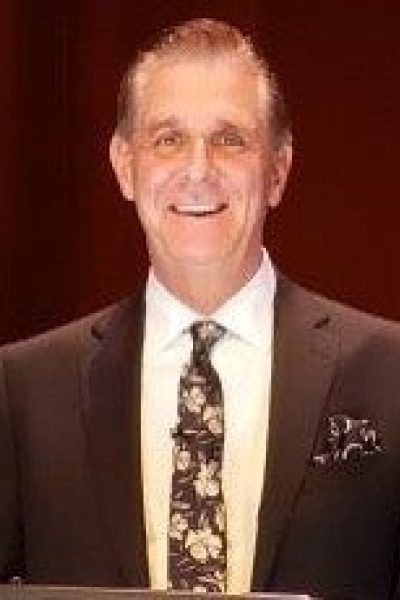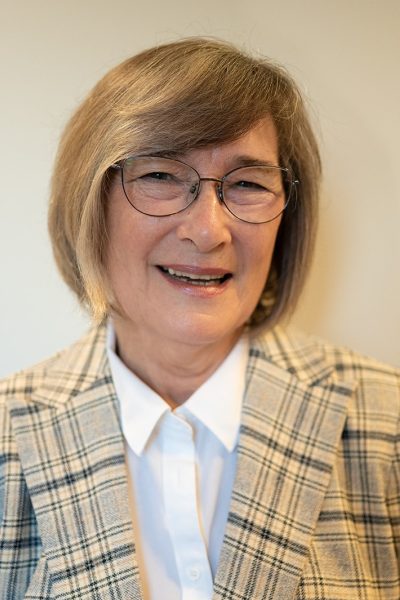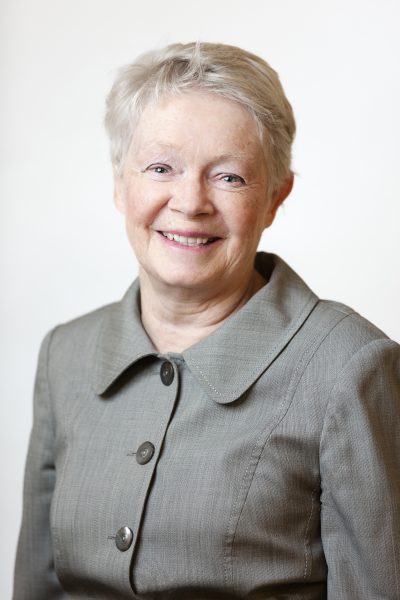 Canterbury Foundation
Team Member Bio
Heidi Hadubiak (with Thelma - Resident Therapy Rabbit)
Chief Executive Officer
Heidi Hadubiak joined the Canterbury Foundation team in 2018 and is currently the acting Chief Executive Officer. She holds a Bachelor of Nursing Degree, an executive-level MBA (Master of Business Administration) degree and is a Certified Executive Coach. 
Heidi has over 15 years of broad-ranging healthcare leadership experience. She brings her passion for the development of others and a commitment to helping Canterbury Foundation achieve continued success in providing 'the promise of home' to its residents.
Canterbury Foundation
Team Member Bio
Dirk Kuntscher
Director, Finance
Dirk Kuntscher joined Canterbury Foundation in 2021. He brings 10 plus years' experience in senior finance management roles in not-for-profits; conveying strategic and operational leadership to the sheer ecstasy that is debits and credits. He provides direction for the efficient use of limited resources and ensuring accountability in fiscal stewardship. When not at work, Dirk enjoys spending time outdoors with family and friends as well as supporting his daughters in their various endeavors. Being an active volunteer, he is a certified judge for Artistic Swimming (Synchronized Swimming) and teases his daughters that he will get to the Olympics before them in the sport.
Canterbury Foundation
Team Member Bio
Rita Filice
Director, Human Resources
Rita Filice joined Canterbury Foundation in 2022 as Interim HR Director. She holds a Bachelor of Commerce Degree with specialization in human resources management and a Certified Professional in Human Resources (CPHR) designation.
Rita is a collaborative and accomplished HR leader who has dedicated her career to bringing out the best in people. Her positive energy and outlook drive productivity and make anything possible. As part of a series of engagements ranging from performance management, employee engagement to developing HR frameworks, Rita has created solutions that delivered practical and meaningful business results. Rita dedicates her energy to family and friends. She is proud to be Canadian, loves living in Alberta, and takes every opportunity to visit the beautiful Rocky Mountains.
Canterbury Foundation
Team Member Bio
Sacha Cooper
Director, Community & Business Development
Sacha joined the Canterbury Foundation in 2020 as Business Development & Licensing Manger. With an extensive background in Marketing, New Business Development, Client Services, and Brand Development, Sacha brings her passion for people and relationship building, eye for creative design, and dedication to providing "The Promise of Home" to current and future residents of Canterbury. Sacha and her husband enjoy a lively household consisting of two rambunctious sons, two crazy dogs, and a fat-tail Leopard Gecko, named Sticky.
Canterbury Foundation
Team Member Bio
Margo Buckley, CFRE
Consultant, Fund Development
Margo Buckley is Certified Professional Fundraising Executive (CFRE) and Independent Fund Development Consultant. With 10 years of experience in major giving, annual campaigns, event management & grant writing, she has worked to connect donors to many different causes, including the arts with the ESO & Ballet Kelowna, the social sector with the YMCA of Okanagan and Kids Up Front, mental health with CMHA Kelowna and more. At Canterbury Foundation, Margo has focused on building Annual Giving since 2020 , and with the amazing support of residents, families and community partners, the donor family at Canterbury has truly embraced the opportunity to show their advocacy and love for all who call Canterbury home.
Canterbury Foundation
Team Member Bio
Glyn Eales
Executive Assistant
Glyn Eales joined Canterbury Foundation as Executive Assistant in 2020 and has over 20 years of administration experience. She is originally from South Africa and holds a Bachelor of Arts in English and Psychology. Her skills lie in organization and attention to detail. Fun facts about Glyn - she has lived on 3 different continents and has completed an ultramarathon of 90km. Glyn is married and has 2 sons.
Canterbury Foundation
Team Member Bio
Bruce Andrusiak
Manager, Operations & Facilities
Born and raised in Edmonton, Bruce is a NAIT graduate with Third-Class Power Engineering Certification. With over 35 years of maintenance experience in the healthcare, long term care, and food processing industries, Bruce is a welcome addition to the Canterbury family.
Bruce brings a high level of skill in Customer Service, Building Management, Preventative Maintenance, Project Management, Team Building, Process Improvement and Change Management, and when he isn't using his superpowers to make Canterbury run like a well-oiled machine, he enjoys travel, golf and cycling.
Canterbury Foundation
Team Member Bio
Rev. Colleen Sanderson
Chaplain
Rev. Colleen Sanderson joined the Canterbury Foundation in 2022. She brings with her a Bachelor of Education, with a specialty in Music and a strong background in classroom teaching. After an experience walking 150 km of the El Camino De Santiago in Spain, she felt a called to Ordained Ministry, and left classroom to teaching to be an Anglican Priest. As a parish priest with 15 years of experience, in both rural and urban settings, she has a particular passion for ministry with Seniors in community and end of life care. She brings with her a calm and faithful presence, and a love for God, and community, a love of music, steeped tea, and her cat, "Mrs. Sparkles the Cat".
Canterbury Foundation
Team Member Bio
Mary Paul
Board Chair
Mary has over 25 years of senior administrative level experience in both the corporate and public sector in Quebec, Ontario, and Alberta. Her passion is re-organization, culture building, and coaching senior administrators to excel in their particular field. She is an experienced operations manager; developing and marketing successful programs; managing budgets and leading teams; and establishing and meeting business outcomes. Her role, as chief of staff to the vice-president of a large capital and operations portfolio at the University of Alberta, included organization development and restructuring, strategic financial planning, issues and communications, policy development and liaison to the Board of Governors; and Secretary to the University of Alberta Properties Trust Inc. She holds a Bachelor of Arts in administrative studies from York University, a Graduate Certificate in Executive Coaching from Royal Roads University and coursework from UC Berkeley and the University of Alberta in organizational development. She served on the Canterbury Board of Directors 2003 to 2009.
Canterbury Foundation
Team Member Bio
Diann Bowes
Vice Chair
Diann joined Canterbury as a Board Director from 2004 to 2010 and in 2012 completed a two year term as Board Chair. She continued serving on a number of committees with Canterbury and in 2019 re-joined the Board as a Director. She continues to sit on a number of committees including the adhoc Project Development Committee which she has been a member of since its inception. After 47 years with the office of the Alberta Ombudsman, Diann retired in mid-2020, having started out as a clerk stenographer, then advancing into complaints investigation and ultimately completing her time with the Alberta Ombudsman as the Manager of Strategic Services. She was the lead investigator on a number of investigations that ultimately made public, including an examination of the out of country health services system, the complaint fee structure of one of the province's health colleges and the administrative fairness of the Mental Health Review Panel process. Diann is passionate about administrative fairness in decision making and has spoken to a number of different organizations about the Alberta Ombudsman, including the 34th annual conference of the United States Ombudsman Association in Indianapolis, Indiana. Diann has served and continues to serve in numerous leadership roles at St. Timothy's Anglican Church, one of Canterbury's two founding parishes. Diann and her husband Keith have two adult children and two (the third is scheduled to arrive in December 2020) grandchildren.
Canterbury Foundation
Team Member Bio
F. Scott (Monty) Montgomery
Treasurer
After graduating university with a Commerce degree, Monty joined PricewaterhouseCoopers in Ottawa where he obtained his Chartered Accountant designation. He returned to Edmonton as a senior manager with Deloitte & Touche and later joined Grant Thornton LLP where he became a partner, remaining for 16 years.
Monty's financial career took a different focus in 1998 when he became a financial, investment and wealth manager with CIBC Wood Gundy. Here, he was able to provide his individual and institutional clients, additional benefits gained from his many years of professional experience in the accounting and management consulting sectors. He retired from Wood Gundy in 2017.
He and wife Cheri have 2 adult children and five grandchildren. Their son and his family live in Sweden and their daughter and her family are resident in Edmonton.
For most of his life, Monty has been a committed volunteer, executive leader and board member of Canadian professional and business associations, and many non-profit and charitable organizations. He is very pleased to have been asked to serve as a board member of the Canterbury Foundation.
Canterbury Foundation
Team Member Bio
Jo-Ann Sherlock
Secretary
Jo-Ann Sherlock is a recently retired family physician who worked in family practice as well as in the Learning and Development Clinics at the Misericordia and Grey Nuns Hospitals and in the community health clinics of West Jasper Place and Sherwood Park. In the Learning and Development Clinics she collaborated with a multidisciplinary team to provide services to children struggling with learning and mental health concerns. Prior to entering medicine, Jo-Ann was a high school teacher for four years. She graduated with her medical degree from the University of British Columbia and worked as a physician for thirty years. Jo-Ann has actively supported agencies such as Kids With Cancer, ABC Headstart and the Edmonton Foodbank through volunteer endeavours.
Jo-Ann was born and raised in Edmonton and attends the Anglican Parish of Christ Church. She is married to Dick and has four grown children. She is pleased to serve on the board having very fond memories of Canterbury where her mother, Kathleen, was a resident for six years.
Canterbury Foundation
Team Member Bio
J. Philip Warner
Director
Phil is counsel and litigator at Bishop & McKenzie. His practice covers civil trial and appeal work, with an emphasis on construction litigation; major personal injury and wrongful death litigation; and insurance matters including professional errors and omissions, and coverage opinions. Phil also does administrative board work and advises on municipal law.
His clients include lawyers, doctors, accountants, corporate executives and other people of every description who are in need of legal services.
Since 1985, Phil has held the position of diocesan solicitor for the Anglican Diocese of Edmonton. He served as bencher of the Law Society of Alberta in the 1990s, and is a past member of several Law Society of Alberta committees.
Phil often shares his experience via presentations to other lawyers on matters of legal ethics, practice management and municipal law.
A former professional pipe organist, he still tickles the ivories for relaxation. He also water-skis, and snow skis downhill and cross-country. A devotee of travel, Phil has explored many reaches of the globe, from north of the Arctic Circle, to the Cape of Good Hope. He often indulges his love for cycling during his trips, setting himself such challenges as circumnavigating the big island of Hawaii. Phil is married and the father of two adult children.
Canterbury Foundation
Team Member Bio
Graham Henderson
Director
Graham Henderson is legal counsel at McLennan Ross LLP. His practice focuses on construction disputes, contractual disputes, debt collection and defamation claims. He also advises on regulatory matters and bylaw enforcement. Graham was born and raised in Edmonton, and lived in close proximity to Canterbury for most of his life. He attended the University of Alberta, graduating with a Bachelor of Arts and his law degree. Graham enjoys travel, squash and downhill skiing, and previously worked as a certified ski instructor at a local ski club. He is married and has one daughter.
Canterbury Foundation
Team Member Bio
Linda Wood Edwards
Director
Linda Wood Edwards owns LUE-42 Enterprises, which focuses on board governance. She has a Bachelor of Administration degree and is a Certified Association Executive, a Fellow of the Chartered Governance Institute of Canada, and an Accredited Director. Linda contracts as a Corporate Secretary to several organizations, is CGIC's Governance Chief Examiner, and a governance and strategy facilitator for the international Directors Education Accreditation Program.
In addition to the Canterbury Foundation Board (via St. Augustine of Canterbury), Linda serves as a public member on the Council of a regulated profession. Linda has been Chair of the Community Services Advisory Board (City of Edmonton) and Women Building Futures. She is a former Executive Director/Registrar of a professional association and a current one for an industry association. Linda is the author of two books (board-related) and 14 plays (decidedly not board-related) as well as a popular monthly e-zine.
Linda is also a Certified Funeral Celebrant, a speaker/emcee, a fan of the Canadian Football League, and in training to become a Certified Beer Judge.
Canterbury Foundation
Team Member Bio
Rev Clare Stewart
Honorary Director
Rev. Clare Louise Stewart completed an undergraduate degree in Geological Engineering and a Master of Science in Earth Sciences (Hydrogeology) at the University of Waterloo. Clare spent 20+ years working for engineering consulting firms in the Region of Waterloo, as a technical specialist in the hydrogeology and environmental stewardship of land development projects, with a primary focus on waste management facilities.
After her son Brett finished high school, Clare left her career to pursue a Master of Divinity at Huron University College at Western University. There, Clare met and married a Newfoundlander, and thus began her ordained ministry as the Incumbent of the Parish of Port Saunders on the Great Northern Peninsula on Newfoundland's west coast serving five small fishing villages/towns.
Clare came to the Edmonton area in February 2020, when her wife, the Captain Rev. Jennifer Renouf who is now a Military Chaplain and was posted to CFB Edmonton. Clare became the Incumbent of St. Timothy's Anglican Church in October 2021 and was appointed Rector in April 2022.
Canterbury Foundation
Team Member Bio
David Hopkyns
Director
David is the Vice President of Business Development for MetCredit , Canada's largest and most successful accounts receivable management firm.
David has been with the firm for over 27 years, and is also Vice President of its subsidiary, Affinity Credit solutions.
David received his BA in Economics, and his ACI designation from the Credit Institute of Canada.
David also sits on the N.A.I.T Finance and Advisory committee, and is currently the Vice President of The Credit Institute of Canada.
He has produced and presented many seminars for clients, the University of Alberta, and NAIT.
David's father Dr. J.C.W. Hopkyns, FRCP was a founding member of the Canterbury Foundation.
He is married with 2 grown children, and enjoys their cabins, and many trips to the mountains for hiking and skiing.
David is a member of the St Aidan and St Hilda Anglican church.
Canterbury Foundation
Team Member Bio
Penny Holmes
Director
Penny Holmes is a recently retired nurse who worked in Women's Health at both the Sturgeon Community Hospital in St Albert, and the Lois Hole Hospital for Women in Edmonton. Penny's roles included being a labour and delivery nurse, Clinical Nurse Educator and most recently, as a Unit Manager. Penny's focus has always been quality patient and family centered care with a foundation of evidenced based practice. She is pleased to be able to bring some of her experience to the Canterbury Board of Directors as well as the quality committee at Canterbury.
Penny graduated from Memorial University of Newfoundland with her Bachelor of Nursing degree.
Prior to becoming a nurse, Penny worked in the food processing industry in British Columbia performing quality control and product development and was a plant Superintendent before leaving the workforce to raise her three sons.
Penny was born and raised in BC and moved to Newfoundland with her husband Stewart and their young family, before returning west and moving to St Albert in 1995. Throughout her adult life, Penny has volunteered with many organizations including the Greater Vancouver Childbirth Association, Boy Scouts of Canada, Olympian Swim Club and many roles within multiple parishes of the Anglican Church.
Retirement has allowed for more time to travel and spend time with her adult children and their families.
Canterbury Foundation
Team Member Bio
Kelly McClung
Director
Kelly McClung is the Chief Operating Officer for Prowse Chowne LLP. Prior to joining Prowse Chowne she was the Vice President, Marketing & Operations, at Jiffy Lube for 11 years.

As an authentic and committed community booster, Kelly has lent her talent to several boards and key Edmonton events, including serving as the Board Chair for the Capital Care Foundation, Board Trustee and Chair of the Governance & HR Committee for the Glenrose Regional Hospital Foundation, Board Member with Crime Stoppers, and Chair of Ceremonies for World Curling Championship. Kelly was born and raised in Edmonton, is a member of St. Augustine's Anglican Church, and is the proud mom to eight-year-old twin girls.
Take Your Seat at the Table
Join an incredible team of professionals, passionate about shaping the future of seniors and continuing care.
Find out more and apply to join the Canterbury Board of Directors.
Carousel items