Canterbury Court is the heart and soul of our community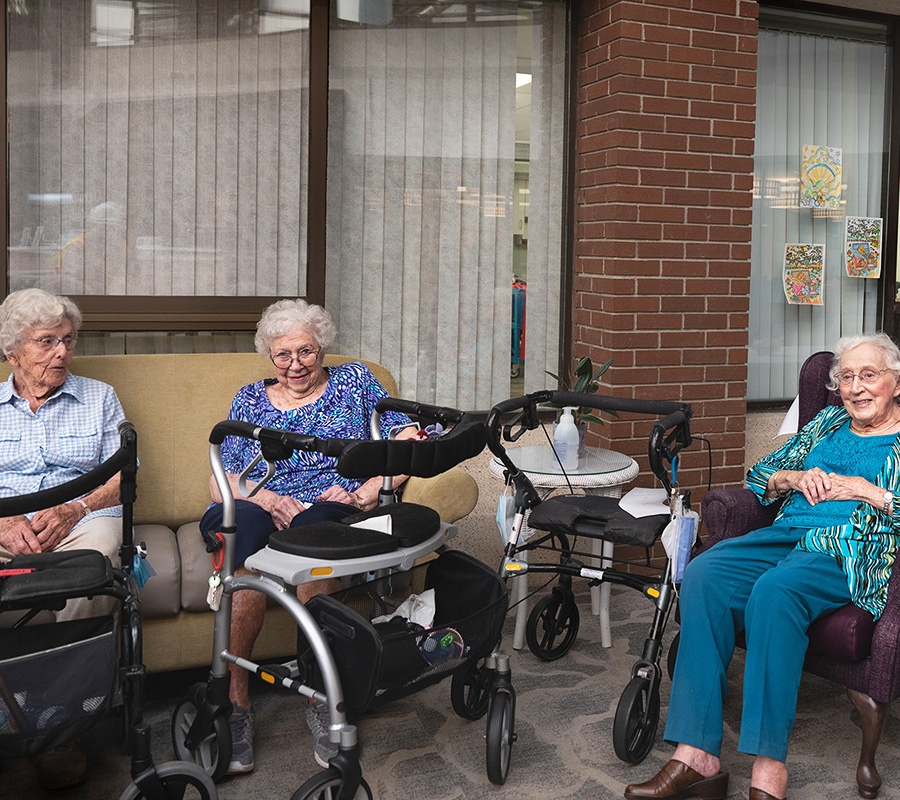 Canterbury Court
Find music, dancing, & an abundance of life in our beautifully renovated court atrium. 
Filtered with natural light - our residents find connection and community. They can grab a coffee from our Cherub's Cafe, take in a film or daily exercise class in our activities lounge, and enjoy a beautiful meal in our Court dining room.
Our studio, deluxe studios, one and two bedroom suites provide all the comforts of home with 24 hour nursing care and all the amenities of Canterbury within steps.

Floorplans
Explore the various floorplan options at Canterbury Court.
Click on the images below to expand and view full plan.
Studio A - 266 sq ft
Studio B - 366 sq ft
Studio C - 363 sq ft
Studio D - 422 sq ft
1 Bedroom E - 461 sq ft
1 Bedroom F - 518 sq ft
Studio G - 304 sq ft
Studio H - 320 sq ft
Studio I - 291 sq ft
Studio J - 299 sq ft
Studio K - 448 sq ft
Studio L - 638 sq ft