Canterbury Foundation has given The Promise of Home to Edmonton seniors for over 47 years.
As a licensed supportive living facility and registered not-for-profit, Canterbury Foundation is a Community of Transition. Currently offering four retirement living options with a variety of healthcare services, our campus of care sees independent living, assisted living, and specialty care spaces with evolving programming for residents learning to and living with cognitive impairment, along with specialized practice of long term and palliative care. 
With volunteerism and community outreach programming slowly returning, Canterbury will begin to welcome intergenerational community volunteers and groups back to share in Life Enrichment and Geriatric Healthcare day programming that supports all the above.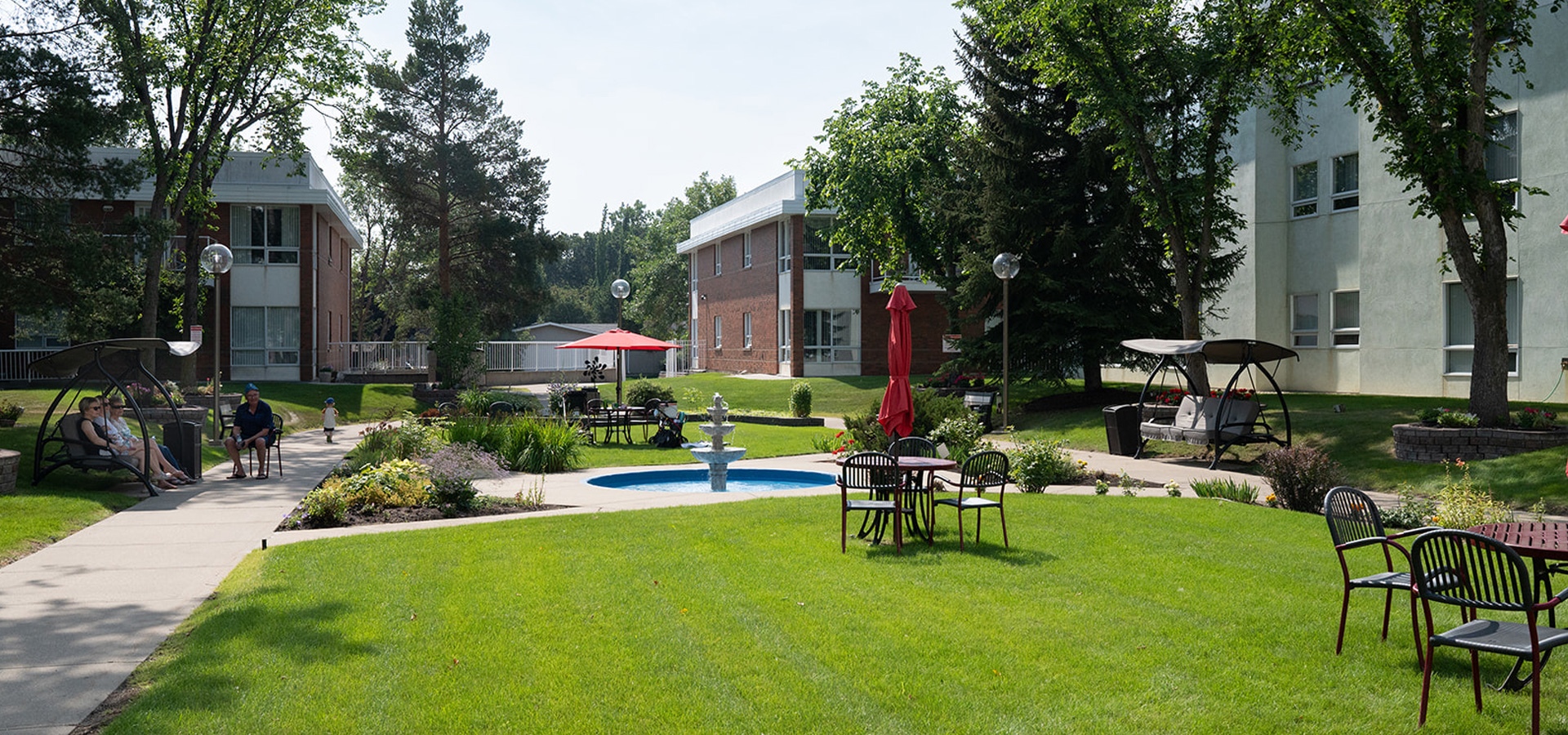 Staying true to the
core of our work
Canterbury's mission is to provide safety, comfort, independence and connection to support meaningful lives. 
As an accredited facility, Canterbury is the preferred choice for seniors' housing and care in Alberta.
Making the right choice
Our holistic, person-centered approach is reflected through daily enrichment activities designed to support seniors at every stage they are at, including 24 hour nursing support, companion care, in house spiritual and mental health support through chaplaincy and a geriatric social worker.

We integrate volunteers
We integrate volunteers, along with family and friends to establish broader community programming. 
Canterbury is quietly expanding and modernizing spaces to host these activities. Along with an increase from 20 to 53 dementia care suites inside a state of the art memory care wing, common spaces to access technology, exercise, practice spiritual care and socialize are being modernized now. 
This is our framework, lending itself to opportunities that broaden social inclusion inside and outside our walls. 
Canterbury is a community of transition, residents consider Canterbury Foundation home, and their resident neighbors, staff, caregivers and visitors their community.

Give the promise of home.
Canterbury Foundation is a not-for-profit licensed care facility.